Alina Orlova and her friend Alyona Savchenko are two Russian women from Khabarovsk who were sentenced to 4 years of prison in 2017 as they were convicted guilty of animal abuse (severe animal torture and assault). They brought the animals to abandoned buildings, where they shot them with airguns, stomped on them, and tore their eyeballs out. 
During their trial, as it progressed, numerous more crimes were discovered, and they were also charged with a separate allegation of armed robbery. They are known as the "Butchers of Khabarovsk."
Name

Alina Orlova
Nick Name
Alina
Also Known as
Butcher of Khabarovsk
Known For
Animal Abuse
Gender
Female
Personal Life
Date of Birth
-
Age (as in 2023)
20-30
Zodiac Sign
-
Nationality
Russian
Birth Place
Khabarovsk, Russia
Physical Stats & More
Height (approx)
in feet inches -
in centimeters -
in meters -

Weight (approx)
in kilograms -
in pounds -
Eye Colour
Brown
Hair Colour
Dark Brown
Tattoo(s)
Yes
Family, Relationship & More
Parents
Father: Her Father is an Air Force Colonel
Mother: will be updated
Relationship Status
Single
Boyfriend / Spouse
NA
Affairs
NA
The case against Alina Orlova and Alena Savchenko was filed in the fall of 2016 after photographs of them torturing animals appeared on the Dvach web forum. These two girls have systematically abused animals, mutilated, and killed them using sadistic methods and recorded it.
There is no certainty of their age at the time of their arrest in November 2017. Some news agencies said that both women were 17 while some Russian media reported they were in their early 20s.
This duo would rob puppies from people who were trying to find new homes for their pets, only to torture them later. They recorded themselves abusing at least 15 animals. The tortured animals were including puppies, dogs, birds, and rodents. After a closed trial that lasted almost five months, the findings of the psychiatric evaluations showed that neither of these women had any form of mental illness.
Initially, Alina Orlova, whose father is a Colonel in the Air Force, claimed that she had not been cruel to the animals, and her mother supported her statement too. Alina blamed her close friend, Alyona, asserting that the photographs had been tampered with to frame her and that she hadn't communicated with Alyona in a while. But her distinctive tattoo was seen in pictures that leaked online.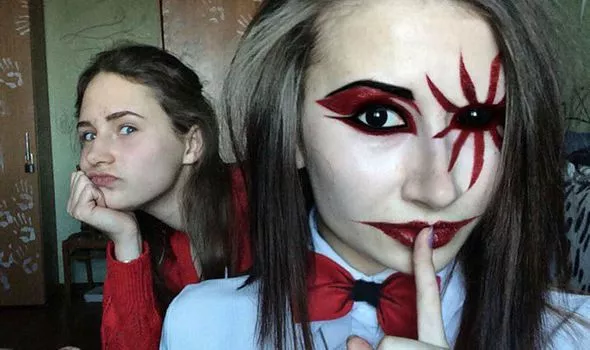 Savchenko was also charged with insulting religious believers and inciting hatred, along with an animal abuse case. So, the judge of 'The Industrial District Court of Khabarovsk' sentenced her to four years and three months, whereas Orlova had a sentence of three years and ten days in prison. 
The women were also banned from having pets and owning any animals for a period of 10 years after their release. The prosecution initially fought for a six-year sentence for both of these cruel women, but both pleaded guilty to the crimes. 
It is found out that Savchenko called herself the 'Devil's Duchess,' and in one image, she was seen holding a recently killed puppy's heart with the caption: 'It's for you Anubis' – the original Egyptian 'god of the dead.' She said she needed 'to be constantly covered in blood to feel warmth.' 
She and her male friend Valery Smyshlyaev were accused of duping a man on a date with an underage girl and then blackmailing him by accusing him of being a Paedophile. The male companion who helped in recording the videos was also sentenced to three years, and their families were fined for 'ineffective child-rearing.'
Also, the video footage of Savchenko bullying homeless people in offensive social media posts served as evidence for her extended sentence. This case is considered a remarkable judgment, as animal abuse is not regarded as severe in Russia. 
Let's hope that they receive the help they need while in prison and will never be able to hurt animals again. This case highlights the need for better and stricter laws and regulations to protect our furry friends.