Alina Orlova is a Lithuanian singer-songwriter born in Visaginas, Lithuania, to a Polish Lithuanian father and a Russian Mother. She performs in three languages: Lithuanian, Russian, and English, and has received worldwide recognition.
Alina's songs are a blend of Baltic folk, leftfield indie rock, and chamber-pop. She both composes her own songs and performs other musicians' cover versions. She became famous after she recorded 17 demo tracks, which were uploaded to the internet. Most of them were composed by Alina herself.
Music was always one of her hobbies, and she used to create and distribute her music for free. She never asks for money for her concerts and usually performs for free.
Finally, in 2008, her dream came true when she released her first album, "Laukinis šuo dingo (The Wild Dog Is Gone)" in 2008 after recording for 9 months. It includes some of the singer's re-worked demos and some new tracks, all of which are minimalistically yet elegantly arranged.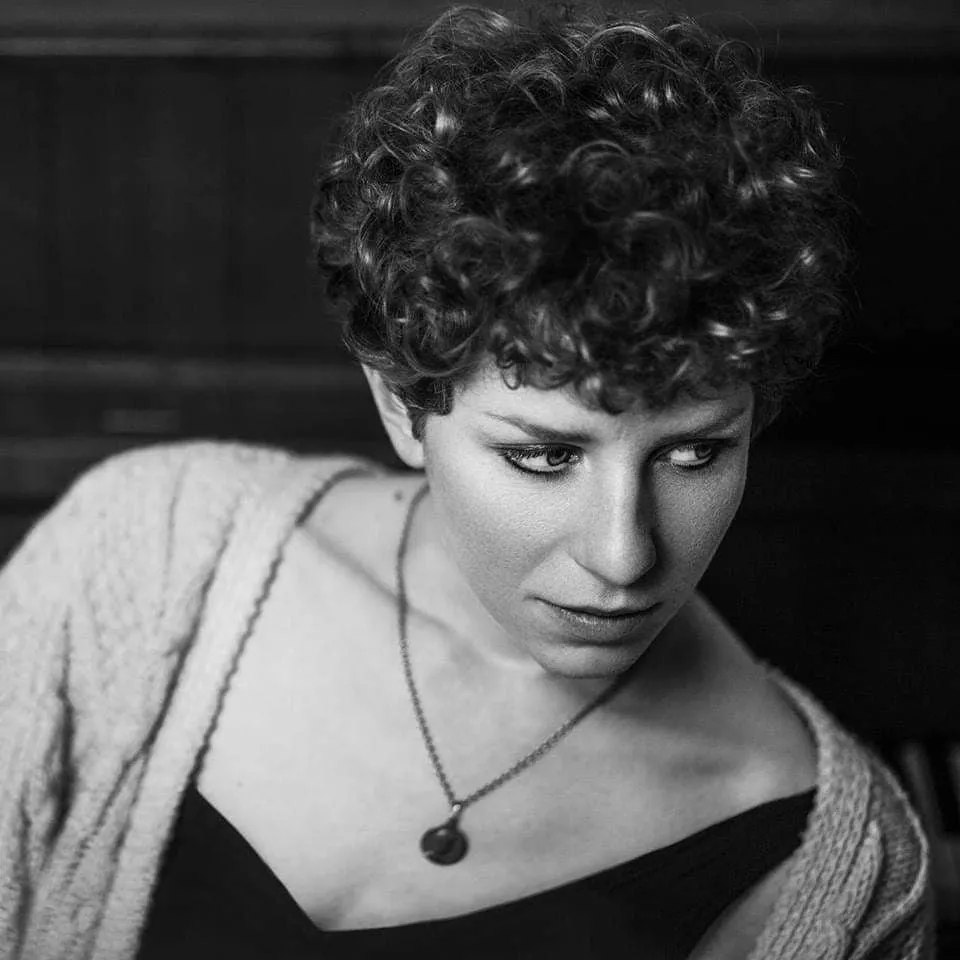 Name

Alina Orlova
Nick Name
Alina
Birth Name
Alina Orlovskaja
Gender
Female
Profession
Singer and Songwriter
Personal Life
Date of Birth
28 June 1988
Age (as in 2023)
35
Zodiac Sign
Cancer
Nationality
Lithuanian
Birth Place
Visaginas, Utenos Apskritis, Lithuania
Current City
Vilnius, Vilniaus Apskritis, Lithuania
Ethnicity
Mixed (Polish and Russian)
Physical Stats & More
Height (approx)
in feet inches -
in centimeters -
in meters -

Weight (approx)
in kilograms -
in pounds -
Eye Colour
Gray
Hair Colour
Red
Family, Relationship & More
Relationship Status
Single
Boyfriend / Spouse
NA
Children
NA
Affairs
NA
Net Worth (approx)
$500k
Tattoo(s)
No
Alina Orlova's father, a Lithuanian Pole, was born in Lithuania, and her mother was born in Voronezh, but later, their families moved to Kazakhstan and lived in the same house. After they got married, they moved back to Lithuania and lived in a small town called Visaginas. Her father worked at the Soviet-built Ignalina Nuclear Station, which the European Union shut down in 2010.
Even though the town had a predominantly Russian population and Alina's family spoke Russian, Alina and her brother were sent to the only Lithuanian-speaking school in the town. She also went to a special musical school and played piano.
 Alina said that she did not feel herself Lithuanian or Russian but that her mentality is definitely Baltic. And while talking about her childhood, this sweet girl with reddish curls has said:
'It's not nice down there, not at all, but it is interesting, bizarre. I read and drew a lot. After that, I began writing and singing – my way. There aren't many things to do in such a small village. Of course, you can drink and hang out with your friends, but if you don't have many, you have to do something.'
'Little by little, I wanted to express my own emotions. I had a lot of those at the time. I sang for my friends. I published my poems and my songs on Lithuanian web pages. Slowly, I started having concerts in smaller halls…And these record labels, as they call them, started asking me if I would like to record and release my music. I was afraid that I didn't know enough, that I wasn't at the top of my game, but we started. And then we just did it.'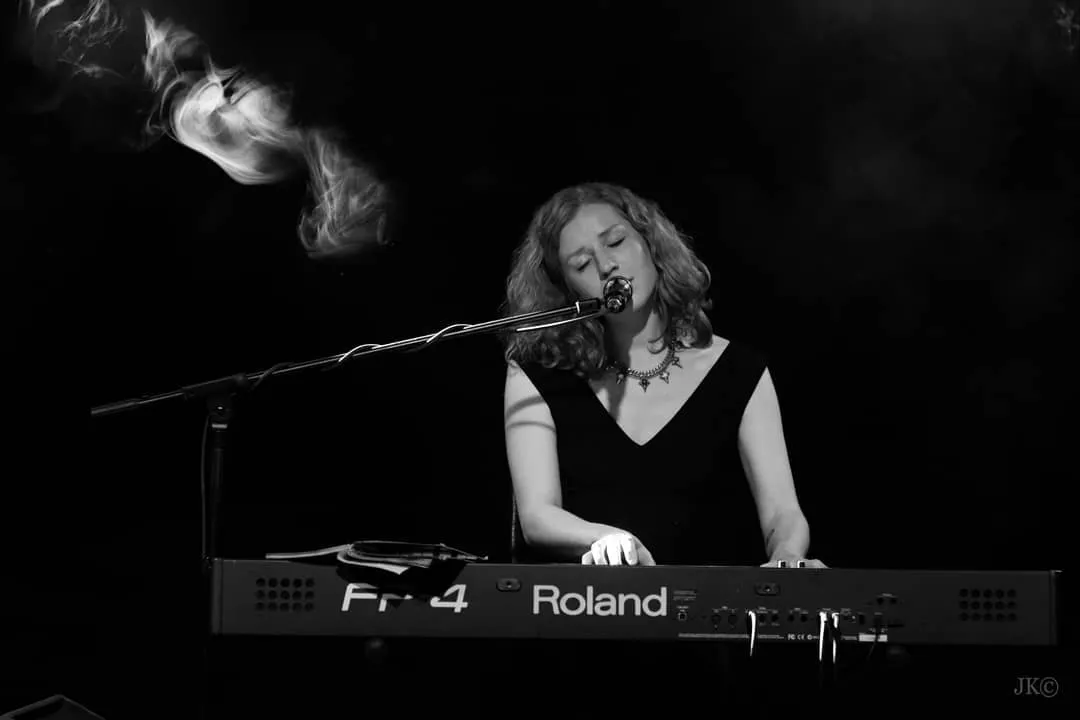 Discography: 
Belekokie (2005)
Mimino (2007)
Laukinis šuo dingo (2005)
Mutabor (2010)
88 (2015)
Daybreak (2018)
Laumžirgiai (2022)
Some Interesting Facts About Alino Orlova
Alina wears second-hand clothes and is no fan of 

social media

; she uses an old, worn-out mobile telephone. She made music in her bedroom until her songs appeared on the Internet, and a record label signed her based on word-of-mouth popularity.

After the release of her first album, she swept straight out of the underground scene into big concert halls, newspaper headlines, and television shows. In fact, she became so popular her music was heard outside of Lithuania, often used at events presenting Lithuanian culture.

Her music is full of mystery and melancholy. She has her own unique style, whether performing solo piano shows or experimenting with full band and electronic sounds.
Orlova has shaken the Lithuanian music scene, reinventing herself with every album since her debut in 2007. Online buzz and word-of-mouth recommendations have won her international acclaim, opening the doors to European venues. 

For her album 

88

 

(titled after the year of her birth, which features songs in either Lithuanian, Russian, or English), she performed all over Europe and in the USA, played at Europe's most important music festivals (including Eurosonic, The Great Escape and Tallinn Music Week).

Alina's career picked up when she received the Lithuanian alternative music award "A.LT."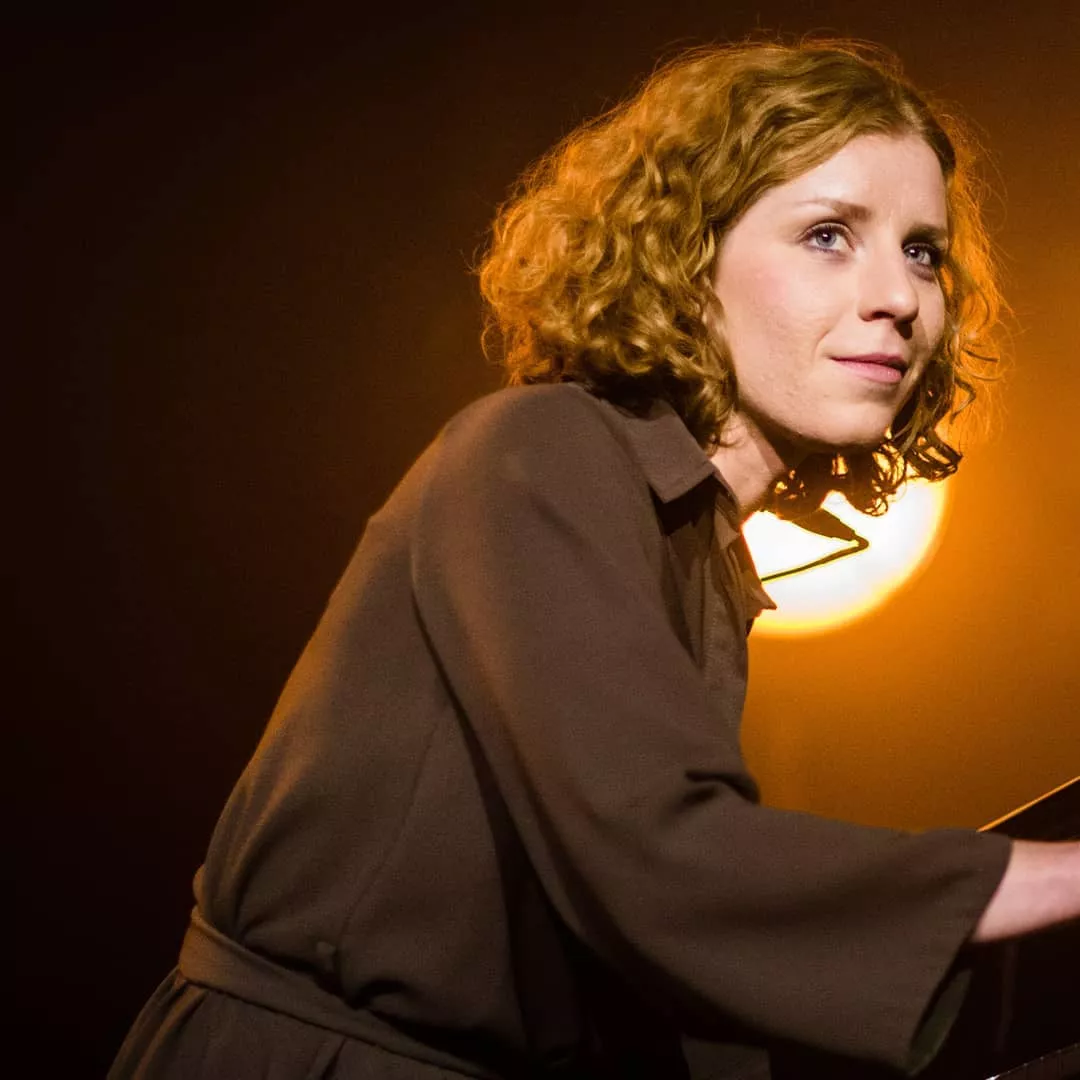 She was voted 'Breakthrough Artist of the Year' by the Lithuanian magazine 

Pravda

 in 2006, and her debut album, 

Laukinis Suo Dingo

, was issued by the French label Fargo in 2009.

Her Second Album, Mutabor, was recorded twice due to some creative differences with recording companies. However, the second recording of the album became more successful than predicted. She was praised by 

Peter Jenner

 (formerly the manager of

 Pink Floyd

, The Clash, and Billy Bragg), Fran Healy (the lead singer of Travis), and 

Artyom Troitsky 

(Russia's most influential critic).

Peter Jenner said: "

I have no clue of what Alina is singing about, but the way she performs her music takes my breath away: her freedom on the stage allows the audience to feel that she doesn't care if she is singing Lithuanian, Russian or English.

"