Sri Malladi Chandrasekhara Sastry is a prominent Hindu spiritual scholar, speaker, television personality, and writer predominantly in Telugu and Sanskrit languages. Brahmasri Malladi Chandrasekhar Sastry was born on 28 August 1925 (Vinayaka Chaviti) in the early morning to Sriman Malladi Dakshinamurthy and Smt. Aadi Lakshmamma couple at Hassanabada village, Krosur Mandal, Sattenapalli Taluk in Guntur district.
Sastry has established himself as an authority in the Vedas and the Astadasha Puranas. He was given the title "Abhinava Vyasa" for his writings and discourses and for compiling and codifying the Vedas and Puranas texts.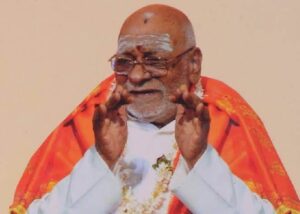 Malladi Chandrasekhara Sastry was popular on Television with his work like:
Commentaries on All India Radio during Bhadrachalam's Sita Rama Kalyanam and Brahmotsavam festivals.

On Ugadi, he used to recite the Panchanga Sravanam (Almanac Reading).

He also hosted 

Dharma Sandehalu

 and 

Dharma Sookshmalu

, where he answered questions regarding the Puranas, Shastras, and various aspects of Hinduism. This show was telecasted on Doordarshan and was re-telecasted on Sri Venkateswara Bhakti Channel. 

Vyaakhyatha for Sri Vari Brahmotsavam and Kalyanam.

Srisaila Mallikarjuna Kalyana Vyakhyanam on Shiva Ratri.

Asthana Vidwan (Asthana Panditulu or Court Scholar) of TTD.

Aasthana Pandit of Sringeri Jagadguru Mahasansthan.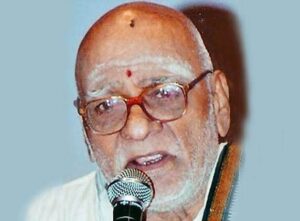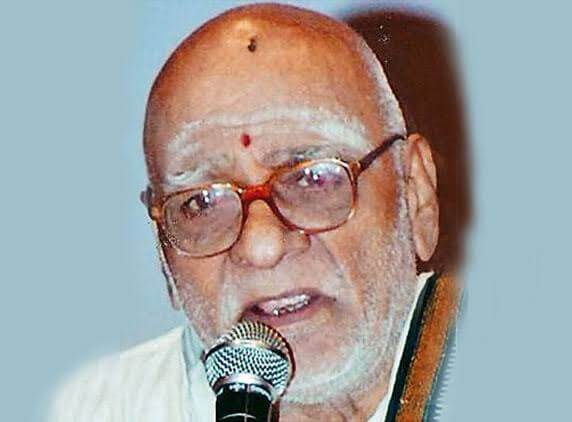 Name

Malladi Chandrasekhara Sastry
Profession
Purana Pravachanakartha
Famous for
Spiritual Talks and Religious Discourses
Personal Life
Date of Birth
28 August 1925
Age (as in 2022)
96
Death Date
14 January 2022
City he lived in
Hyderabad, Telangana, India
Nationality
Indian
Religion
Hindu
Hometown
Hassanabad, Krosur, Andhra Pradesh
Relationship & More
Relationship Status
Married
Parents
Father : Malladi Dakshinamurthy Sastry
Mother : Aadi Lakshmamma
Grandfather
Malladi Ramakrishna Vidwat Chayanulu
Wife / Spouse
Sita Rama Prasanna Lakshmi


Children
Sons:
1. Rama Krishna
2. Veera Raghava Sarma
3. Ramnath
4. Rama Rao
5. Dattatreya
6. Dakshinamurthy

Daughters:
1. Aadi Lakshmi,
2. Saraswathi



Awards and Titles
Sringeri Sankara Mut presented him the title "Savyasachi"



The Sanathana Dharma Trust presented him with the Eminent Citizens Award



He received the Raja-Lakshmi Award in 2005, and has also been conferred the title of Purana Vachaspati.



Some of his other Titles are


Vidvanmani,


Upanyasa Kesari,


Mahamahopadhyaya,


Abhinava Vyasa,


Pouranika Saarvabhauma,


Malladi Garu inherited Vedic knowledge from his grandfather, Pandita Pravara Malladi Ramakrishna Vidwat Chayanulu, an authoritative pundit in Vedic and Sanskrit literature as well as a renowned propagator of the Advaita Vedanta Siddhantha. He can speak 10 languages.
His grandfather took him from his parents when he was just 4 months old, promising to make him into a great person. Chandrasekhara Sastry learned Vedas, Vyaakaraṇa (grammar), Tarka (logic), Poorva Miimaaṃaā (literally 'investigation'. a part of Hindu philosophy), and Vedanta Sastra (Indian spiritualism) from his grandfather and several eminent scholars at a very young age.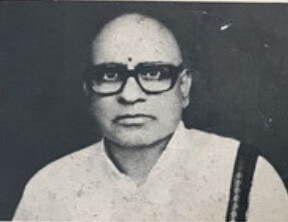 His grandfather died when Sastryji was 17 years old. At 19, he started conducting Pravachanalu (Sermons). Having tasted the fruit of appreciation in his maiden rendition, he proceeded with missionary zeal in his chosen pursuit of spreading the noble teachings of ancient wisdom (Purana Pravachanam).
Srimad Bhagavatham, Mahabaratham, and Ramayanam are a few of his many popular discourses. He has been engaged in giving spiritual and Vedic discourses for several decades, and many TV channels have telecasted his sermons.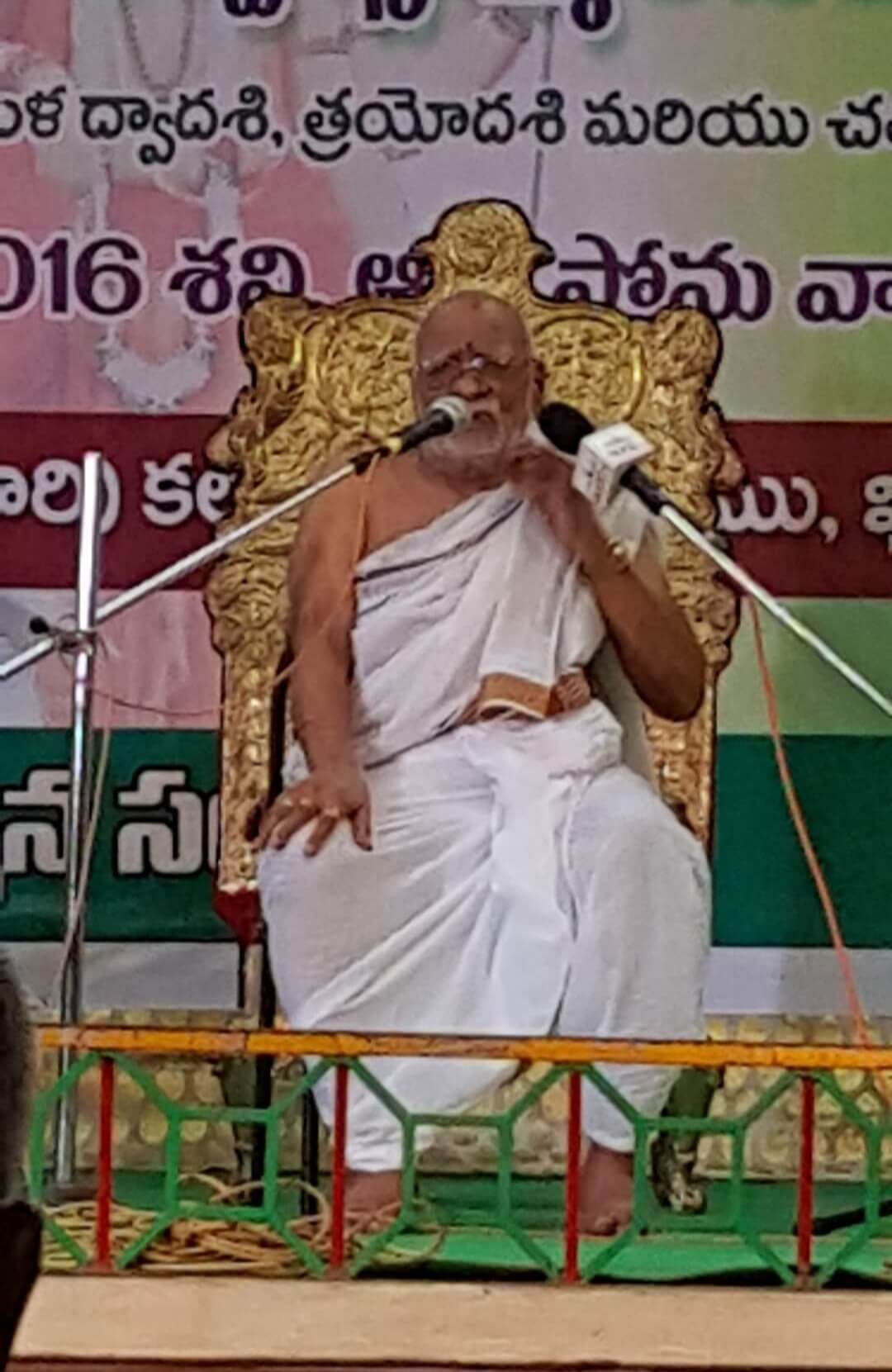 He also wrote some books after doing a lot of analysis on Puranas and Ithihaasas for decades of his life. His published books include 'Maha Bharatamu – Dharma Sookshma Dharsanamu,' 'Krishna Lahari' and 'Rahasya Darsini'.
Chandrasekhara Sastryji was married to Smt. Sita Rama Prasanna Lakshmi had six sons and two daughters. After living for 96 years in the service of Sanathana Dharma, he passed away at his residence in Hyderabad on 14 January 2022 at 5:15 pm (after Uttarayana entered). Almost like Bheeshma.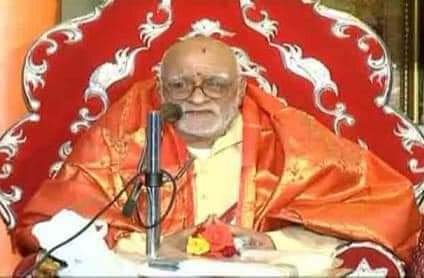 Some Interesting Facts About Malladi Chandrasekhara Sastry
The service rendered by Malladi Garu for the Sanathana Dharma is enormous and invaluable. He used to go with a bag of rice, some coal, a bucket, and a stove to every remote village and stay there for a month or two.

In this process, sometimes he will board a bus and go to the last stop where that bus goes or any random remote village and start Purana Pravachanam (there were no mics in those days).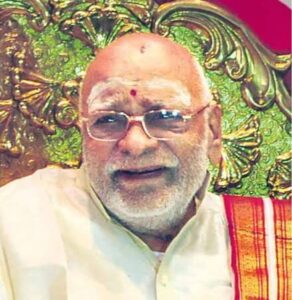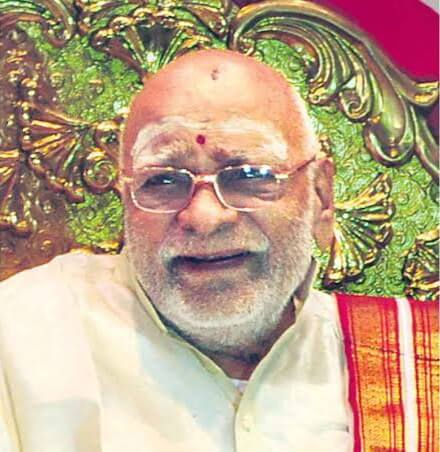 He did this in villages even without a temple (which means very small and poor). In fact, he travelled to every village in the twin Telugu states. As he got a great voice, knowledge and the fact that he delivered his orations 'with a pinch of humour' made people slowly get attracted to his sermons and started coming to them.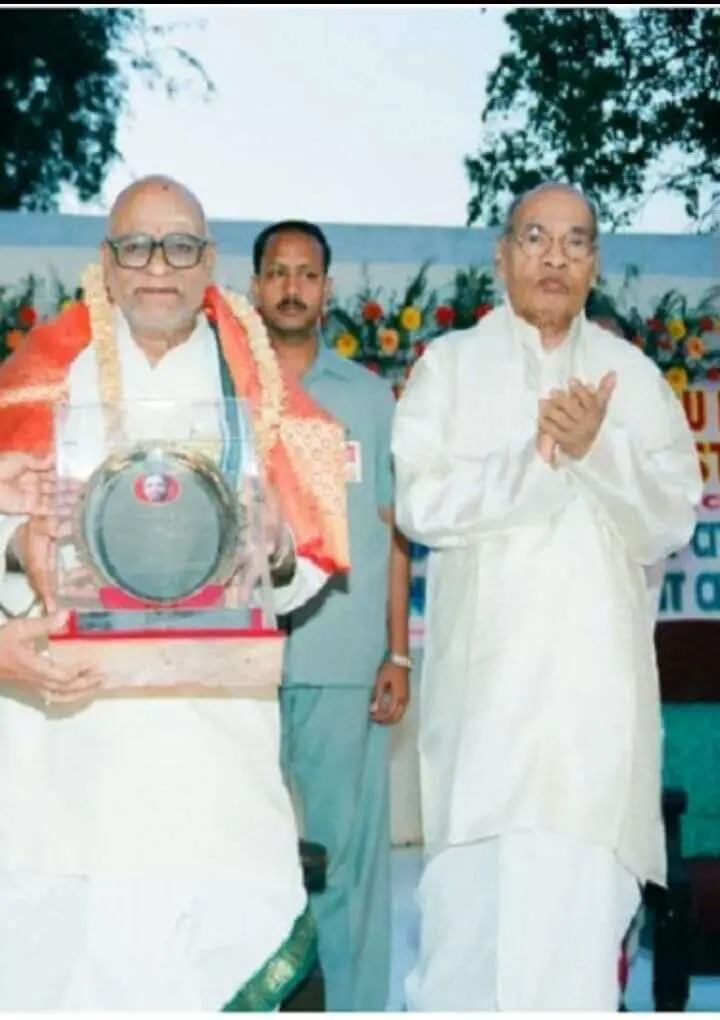 Purana Pravachanam is one of 64 Kalas, and we can get knowledge in many things like geography, mantra sastra, astronomy, and history with the help of it. Lava Kusa were the first purana pravachakas.

He also worked as a principal for a decade at '

Tirumala Powranika Sikshana Kendram

' which was managed by TTD.
His speaking ability allowed him to give a discourse at an event presided over by scholar Viswanatha Satyanarayana at Vijayawada.

In 2005, when he was awarded the 'Raja Lakshmi Award,' he donated that money (1 lakh rupees) to Sanatana Dharma Trust.