Smitha Madhav is an accomplished and performing Carnatic Classical Singer, Bharatanatyam Dancer, occasional actress and Nattuvangam Player. She is also an empanelled artist of Indian Council for Cultural Relations (ICCR). Most of us must have known her as 'Balaramayanam Seetha'. Smitha Madhav's husband is a great grandson of C. Rajagoplachari (Rajaji), the last Governor- General of India, as India became republic in 1950.
Smitha Madhav, as she is from traditional tamil family, everyone in her family learns Sangeetham and Bharatanatyam. She began learning Carnatic Vocal Music at the age of 4 and made her arangetram at Ravindra Bharati at the age of just 10 years in October 1995. Smitha is gifted with powerful and melodicious voice and wide vocal range which she gained from several years of training and practice.  She started 'Varna Arts Academy (VAF)' in October 2010 because of her desire to share the joy of learning Indian Classical Arts with the next generation. VAF is dedicated to imparting wholesome and disciplined training in fine arts.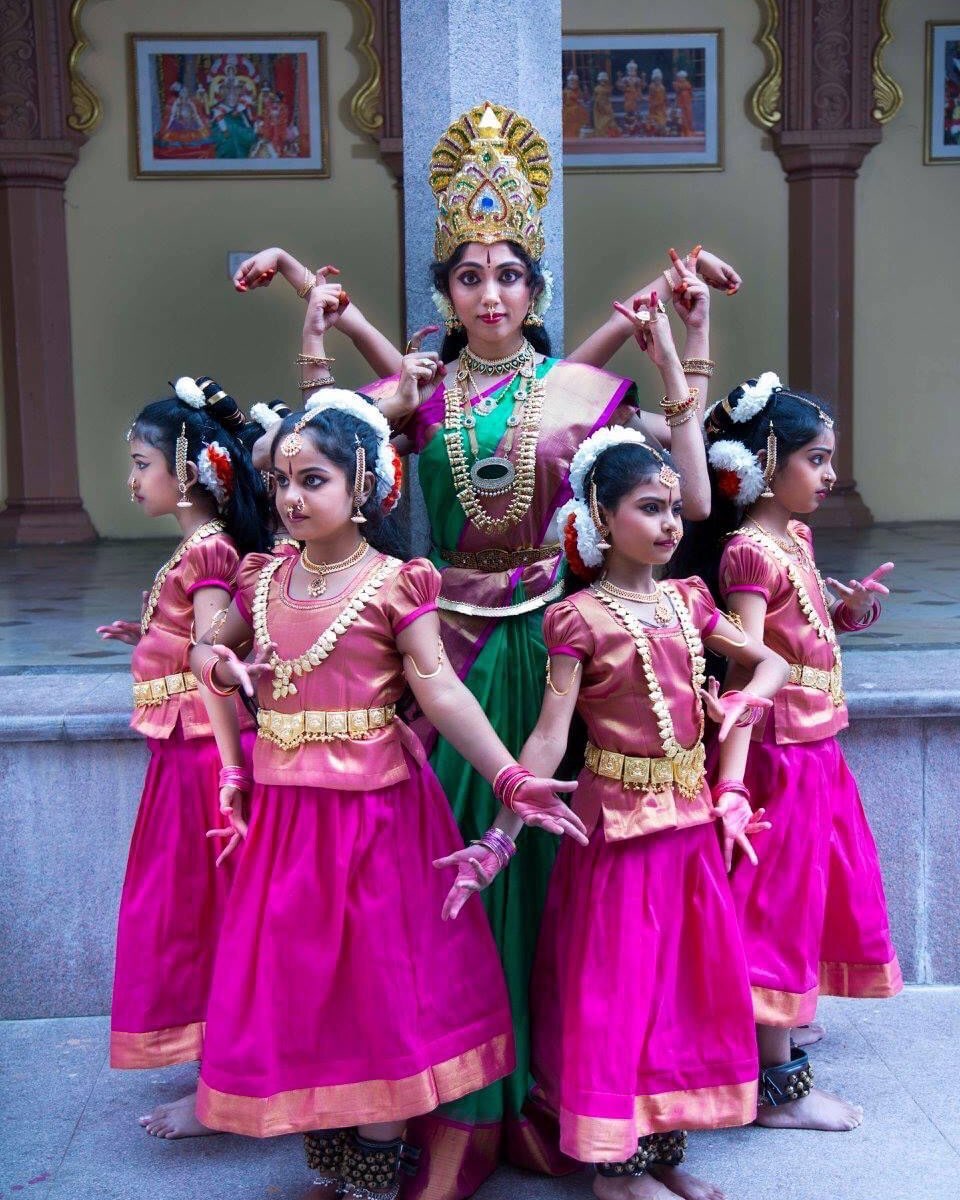 Name

Smitha Madhav
Profession
Bharatanatyam dancer and Carnatic music vocalist
Famous for
Bala Ramayanam
Personal Life
Age (as in 2022)
37
Date of Birth
1985
Current City
Hyderabad
Nationality
Indian
Religion
Hindu
Educational Qualificaion
LLB (Bachelor or Law)
University
Osmania University
Hobbies
Yoga and Meditation
Eye Colour
Black
Hair Colour
Brown
Relationship & More
Relationship Status
Married
Parents
Father : Madhavan
Mother : Latha Madhavan
Spouse's name/ Husband
Will be updated
Affairs
NA
Favourite Dish
Mor Kuzhambu (Majjiga pulusu)
Diet
Vegetarian
Tattoos
No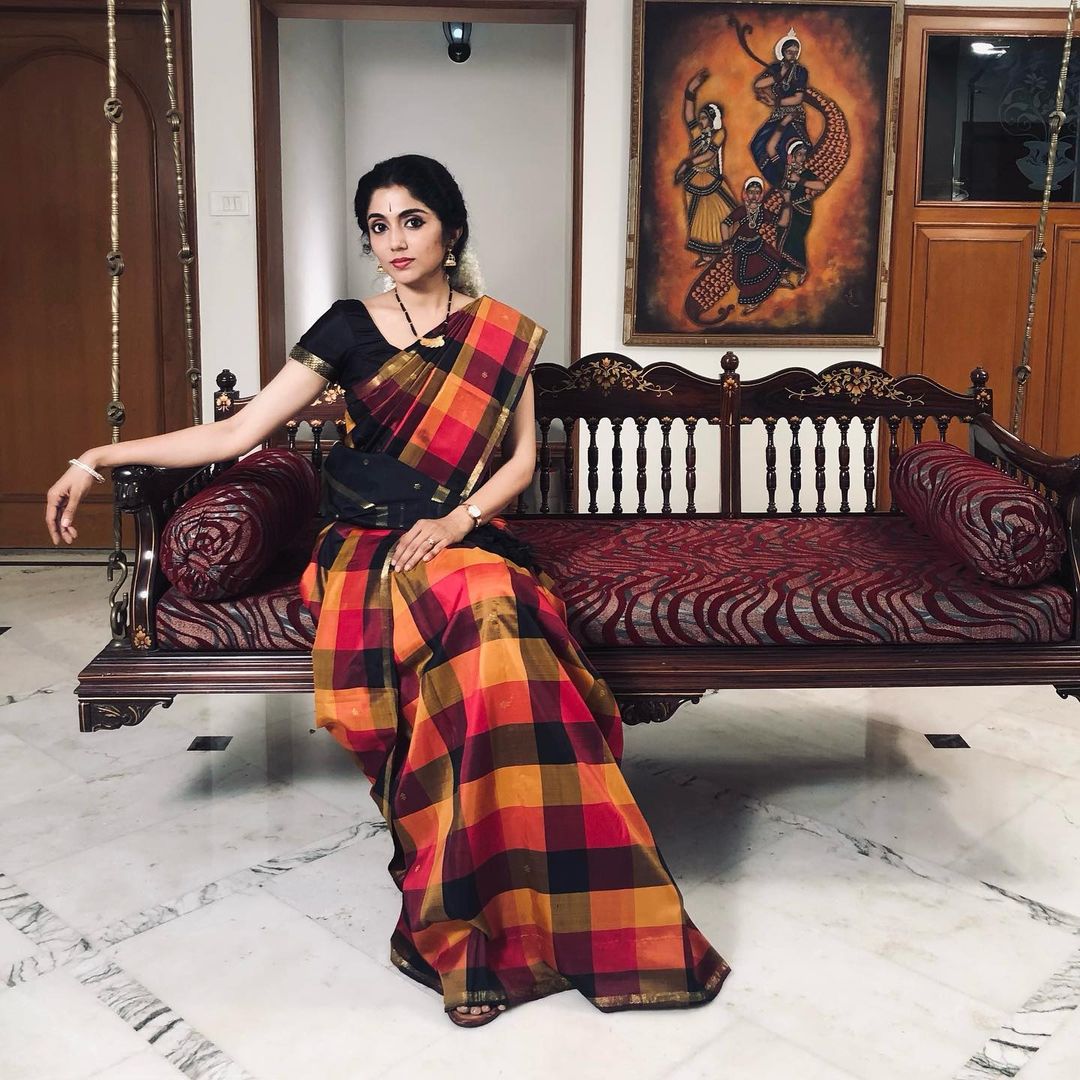 Smitha's father worked as a finace director from some well known companies and her mother was a teacher. She used to run her own school for English Literature but she had to quit to look after Smitha during her childhood. She has a brother who works in corporate field and living in US now.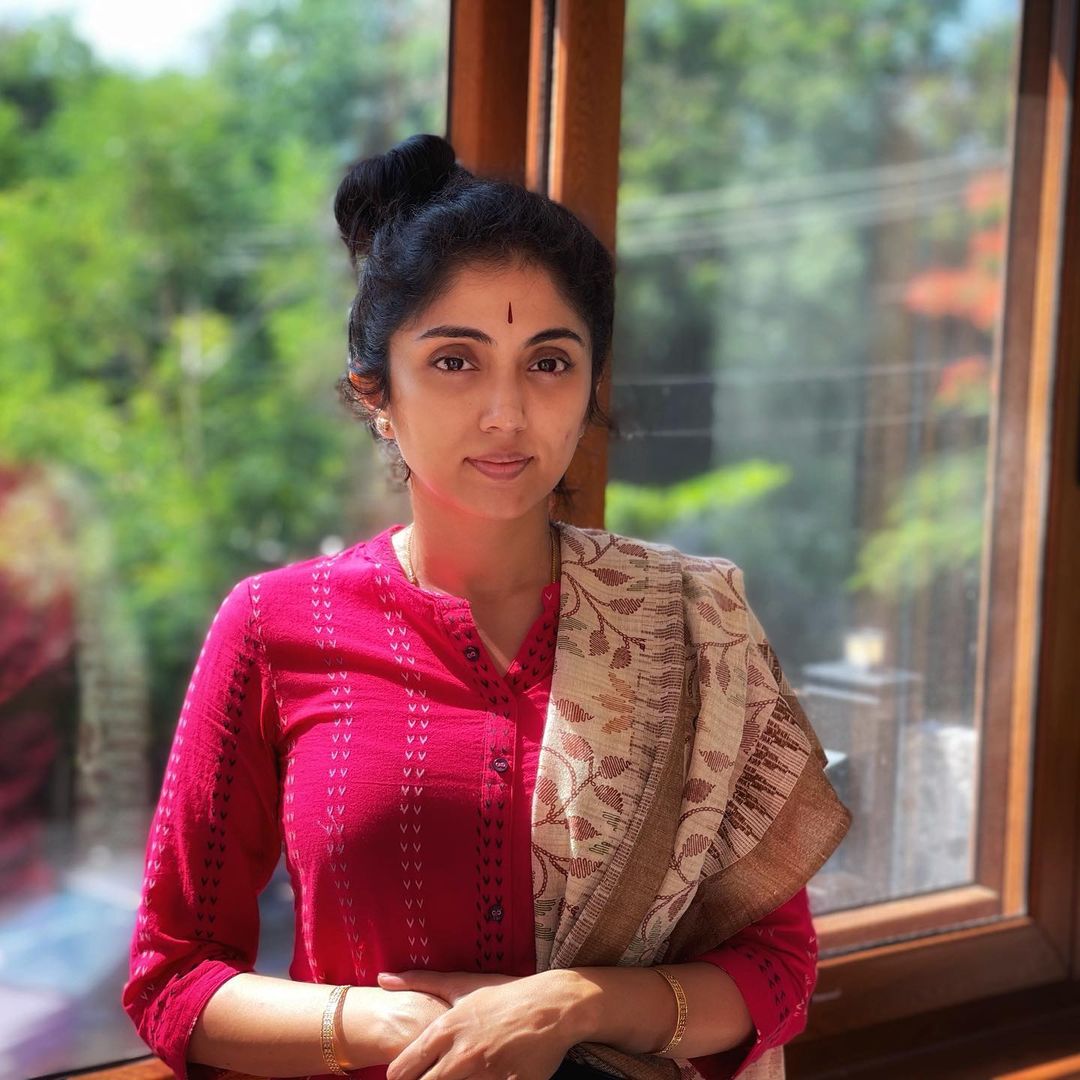 She has been introduced into the arts by Sri Pasumarthi Ramalinga Sastry, disciple of Rukmini Devi Arunadale, while Nritya Choodamani Rajeswari Sainath (the director of Sruthi Laya Kendra Natarajaalaya) chiselled her into a perfect professional dancer. She also received advanced training Carnatic Classical Music from Hyderabad Sister (Lalitha and Haripriya).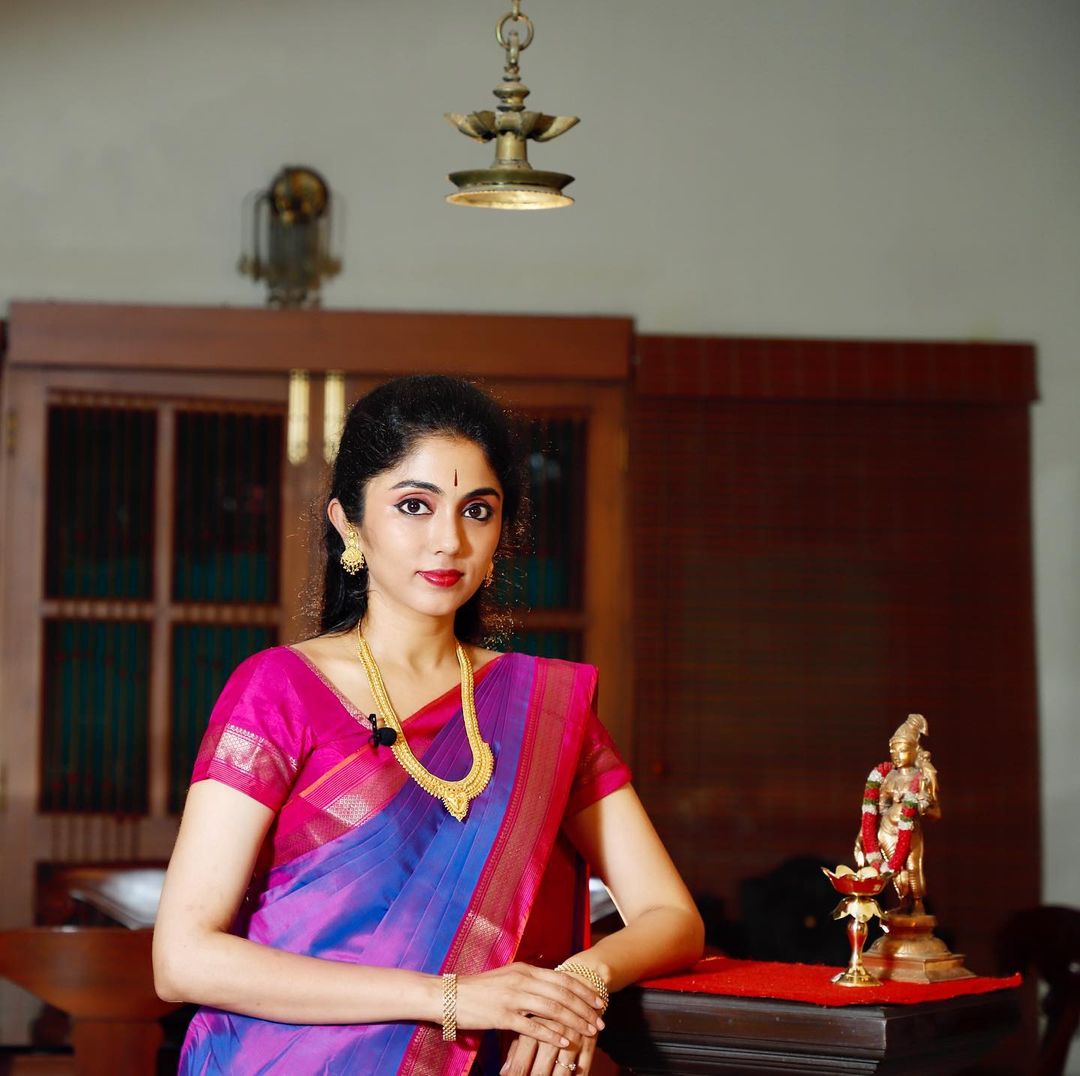 Smitha completed Diploma Program in Music and Dance from the Telugu University. She has completed the six six-year diploma praogrammes from Telugu university with distinction and later pursued the Masters Program in Dance from the 'Indirakala Sangeet Vishwa Vidyalaya'. She also did the Masters' programme in Music from the Madras University.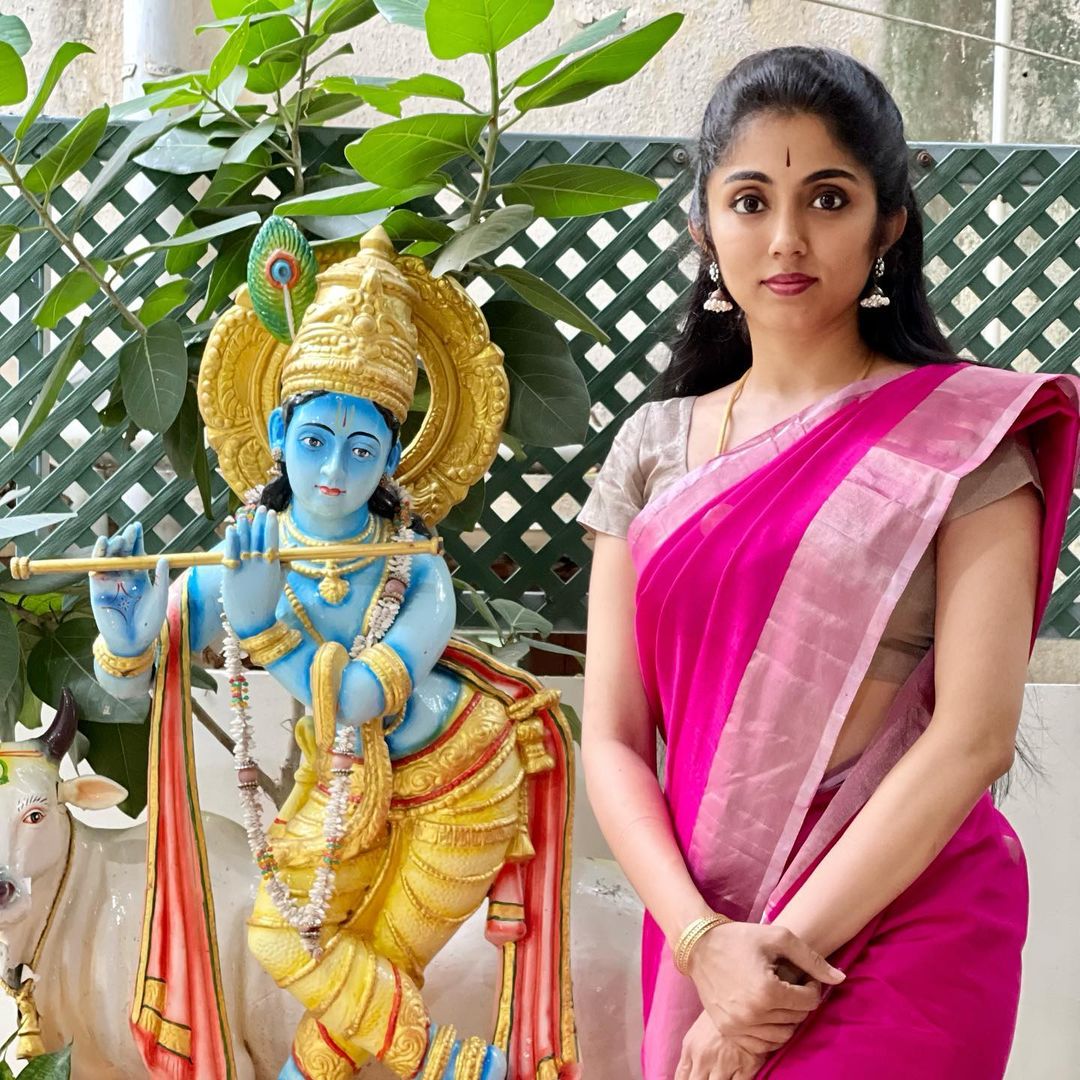 Smitha Madhav has performed in all major cities along the length and breadth of the India and also entertained the audiences in the US, Australia, Dubai, Nepal, Indonesia, Singapore and Vietnam. She rendered about 30 recitals and lecture demonstrations across the United States in the humble cause of gathering funds for Vegesna Foundation, a non-profit organisation dedicated to serving differently-abled children.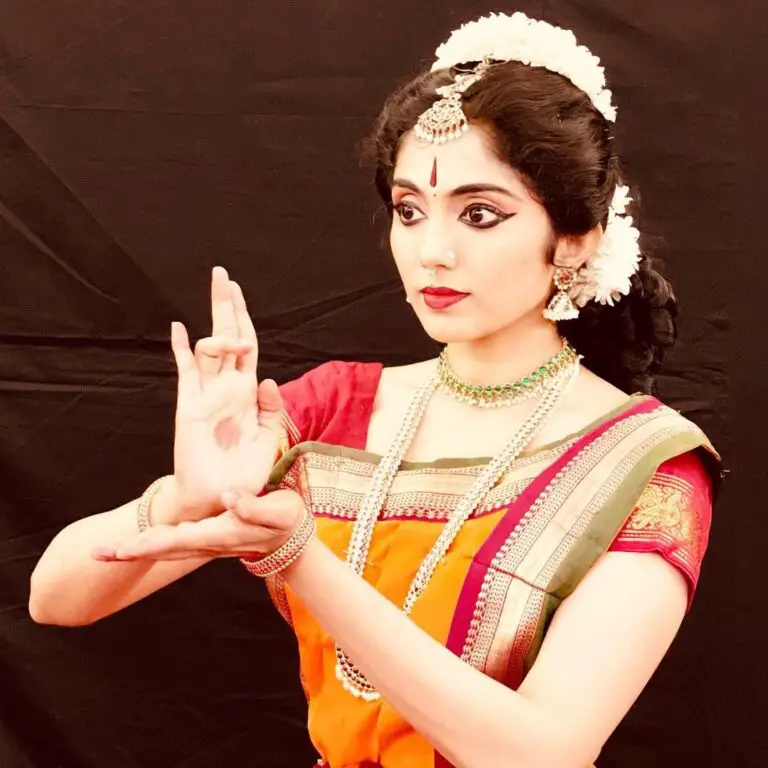 She perfromed concerts with the theme of Leadership and Management principles through Bharatnatyam which  explaining certain key concepts that can be applied to present day  from ancient Indian Texts like the Ramayana and Mahabharata. She also performed dance fusions with dancers from other dance froms like Kathak, Odissi and Kuchipudi etc. She even performed Shakespeare's Macbeth play fusioned with Bharatanatyam. It was highly praised by foreign audience.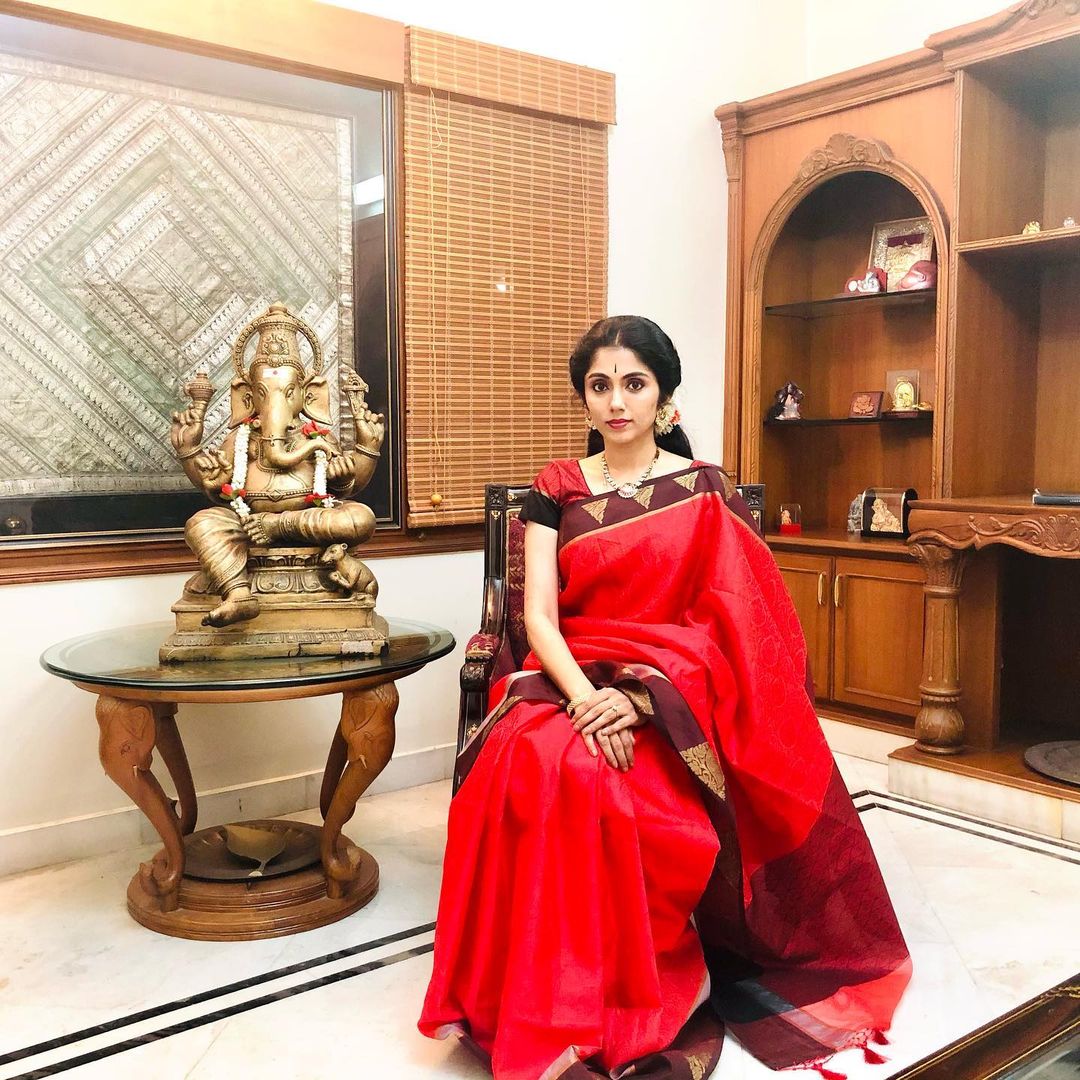 Smitha also known for that she choreophs on her own. Some of them are:
Raagam Raghavam : A Bharatanatyam presentation based on various renditions of the Ramayana.
Dikpala Vandhanam (Navasandhi): A dance tribute to the dikpalakas. Inspired by the traditional Navasandhi Kautuvams performed in the temples of South India.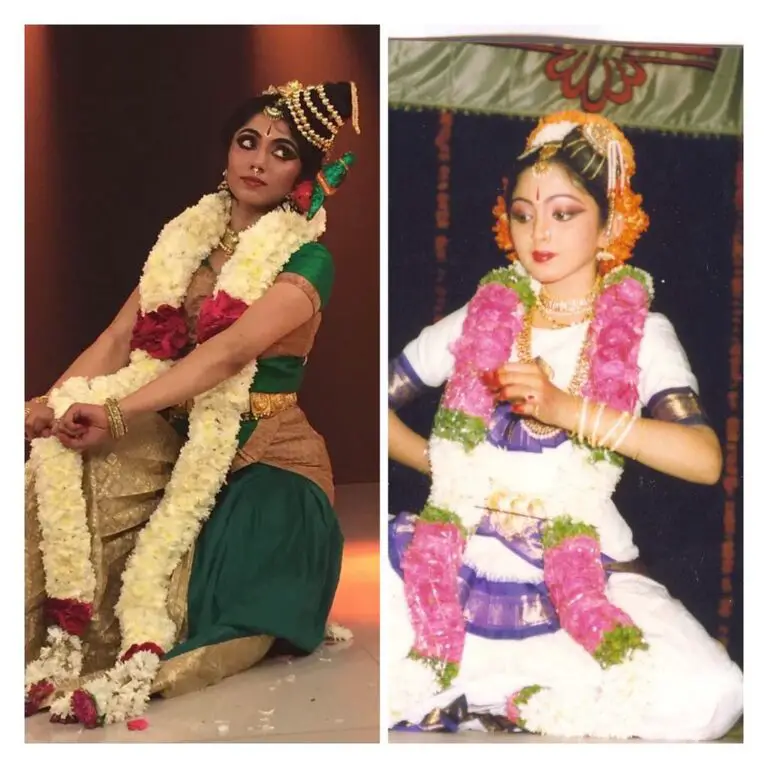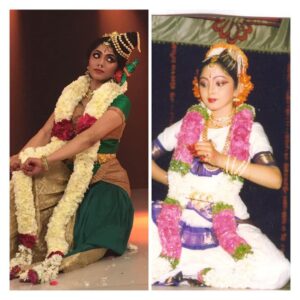 Sri Venkata Gireesham Bhaje: Using compositions of Annamacharya, Papanasam Sivan and Tyagaraja.
Kesadi Paadam: An attempt using dance, instrumentation and aaharya to tell various unheard stories of Bhaagavatam.
Naalayira Divya Prabhandam: Based on the sacred works of Azhwars.
Smitha Madhav is destined to play the lead role of Seetha in the feature film Bala Ramayanam (1996) produced by M.S. Reddy and directed by Gunasekhar. In that movie the entire cast is comprised of only children between 10-12 years of age, the film went on to win the National award.
More recently, Smitha played the female lead in a bi-lingual (Bengali and Telugu) art film called Prithivi which was directed by Sisir Sahana.
On Television Smitha has anchored many shows in multiple languages.
Smitha Madhav has hosted several episodes 'Jayam Manade show' in Genini TV.
She has hosted a year-long season of Annamayya Sankeerthanarchana, a Carnatic music show on Sri Venkateswara Bhakthi Channel (TTD) along with scholar and musicologist, Sri Pappu Venogopala Rao.
In Tamil, Smitha coordinated and presented Sangeetha Sangamam, in Vijay TV. It was a successful program that showcased promising and upcoming Carnatic musicians.
She also featured in Krishna Vijayam on Vijay TV where she presented a series of classical numbers coinciding with the Deepavali celebrations on that.

Smitha performed at the Bhakti Tiruvizha held at Narada gana sabha, Chennai that was telecasted on Vijay TV. 

Her rendering in dance format of all 30 pasurams of the Aandaal Tiruppavai has been featured in the Bhakti Channel, Hyderabad.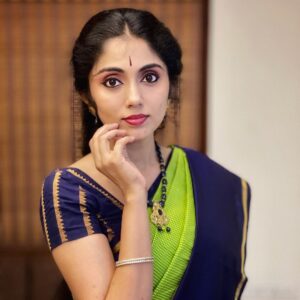 Smitha Madhav's work has been widely acknowledged and she is the recipient of various prestigious awards. Some of them are:
Balachaitanya Award for outstanding performance in Bharatanatyam by Aradhana Cultural Association.

Ugadi Puraskar – Madras Telugu Academy, Chennai.

Guru Sishya Parampara Award by Vamsee Art Theatres and Raga Sapthaswara.

Kala Sravanthi Award by Annamacharya Vignana Peetham, Cudappah.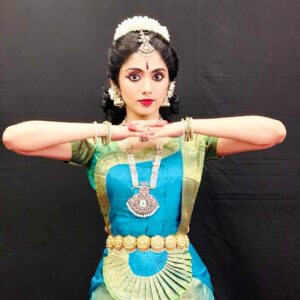 Ugadi Puraskar- Natya Ravali Academy of Dance, Visakhapatnam.

Gold medal in the Inter-University music competition conducted by the TTD.

Women Achievers Award from Shri N Chandrababu Naidu, Former Hon CM of Andhra Pradesh.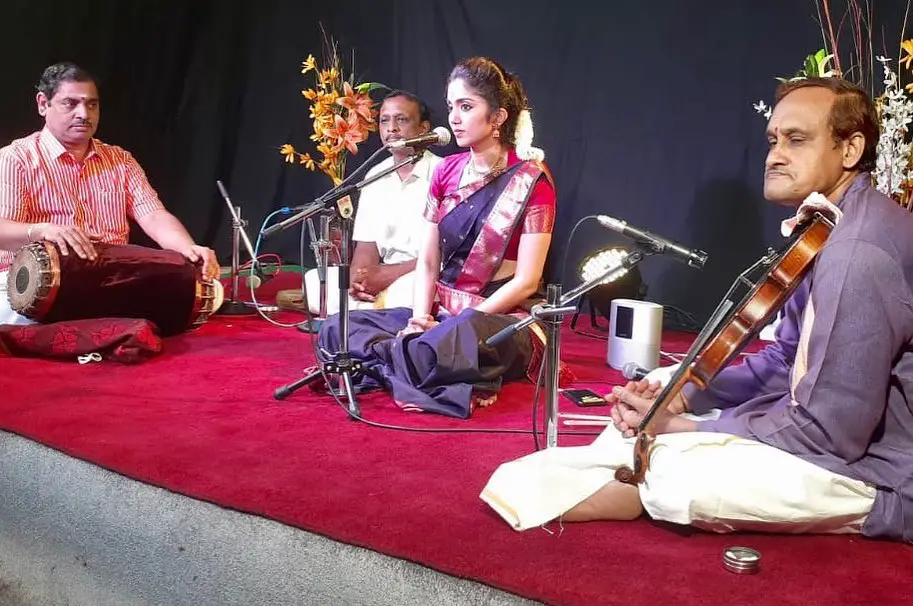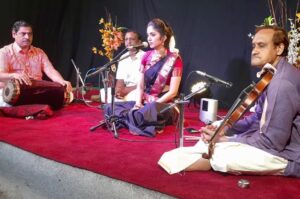 Yuva Kala Bharathi Award – Bharat Kalachar, Chennai.

Natya Bhairavi Award – Shri Bhairavi Gana Sabha, Chennai.

Cultural Ambassador for San Antonio – Chennai Sister City Alliance.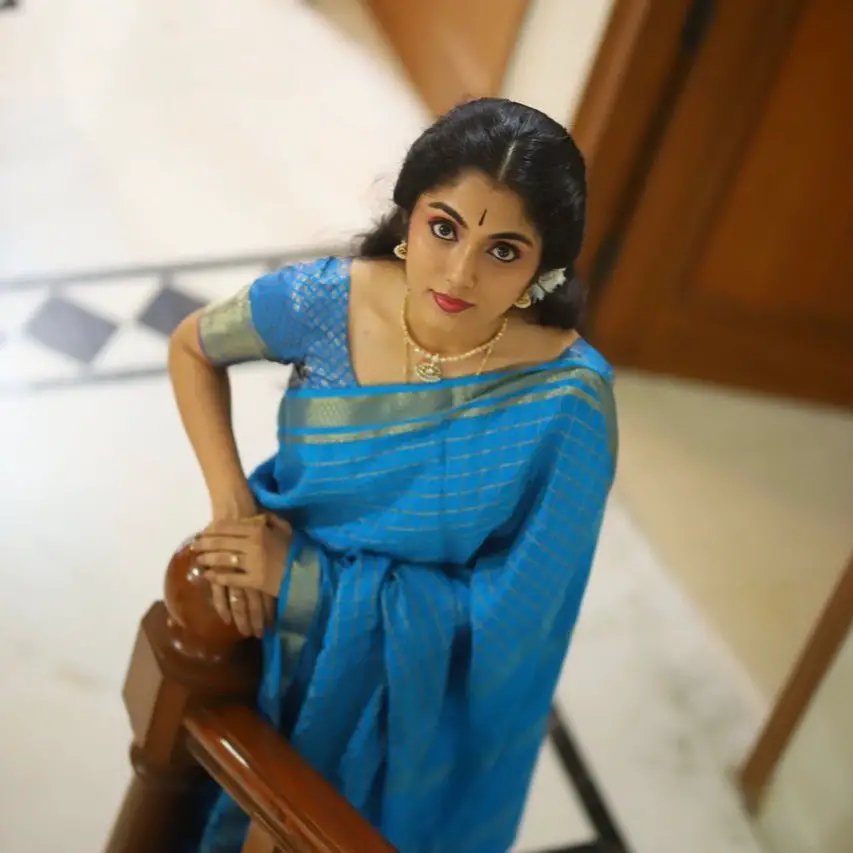 Some Interesting Facts of Smitha Madhav
Bala Ramayanam producer M.S. Reddy has auditioned nearly 1200 girls before her for Sita character and finally he chosen her once he saw her clipping in a newspaper.
Smitha Madhav was honoured with the Akkineni Nageswara Rao 'SWARNA KANKANAM' award in September 2011.
Smitha is a pet lover and also loves cooking. Milk and Milk procducts like ghee are her favourite.
Her husband is a politician.
She is active on Instagram and also has a youtube channel.
Smitha's concerts are well received by the connoisseurs and the lay viewers. She really deserve that as she has spent years being trained in Carnatic vocal music and Bharatanatyam by leading Gurus.
She regularly performs in several prestigious dance festivals and cultural events. She brings tremendous energy and dedication to promoting these arts. 
She has maintained an outstanding scholastic record through school and college. She has received the pratibha scholarship from the foernment of Andhra Pradesh for  5 years in a row.
Smitha said that she is not against to movies or anything and definitely will act if someone comes with a good scipt which suits her and her interests..